I am seriously still just as surprised as the title of this post. Going to BookCon was such a impulsive last minute decision, but I am IMMENSELY glad that I hopped on a plane yet again to attend another bookish event with my CPs! However, to make peace with the impulsiveness of going on yet another trip, I told myself that it was time to Get. Down. To. Business. Mulan-style, of course. And soooo, before all the BookCon fun, here are some other things that have been happening!
WRITING UPDATES:
I FINISHED REWRITING MY NEW MIDDLE PORTION!! *confetti on confetti on confetti*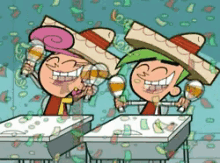 One of the biggest challenges I'm tackling in this first round of revisions is to basically give my Act 2 for Pirate Fantasy an extreme makeover. I knew it, my main character knew it, everyone knew it. Rather than try to work around the bits that weren't flowing in attempts to salvage them, I decided to scrap my whole middle portion and start from the ground up. Yup. 30k of words I'd painfully hacked at for months until I had no clue what else to do with them—gone.
Instead of mourning the purge of all that progress, I felt so unbelievably good about it. For a time I thought I must've been in some crazy-writer-shock to have gleefully deleted chapter upon chapter, but I wasn't. That's how you know you've got dead weight in your hands—when you realize that you can live without it, that you don't need it, and that you can do much better. I'm not going to say it was easy-peasy rebuilding those foundations all over again—but this time around, it definitely felt much more fun and just right-er, if that makes sense. After two weeks of brainstorming and rediscovering the beats of that act, and then a little over a month of drafting and revision tweaks in between, I finally have about 37k of brand new material that I'm deliriously excited to start fine-tuning. The words are nowhere near perfect, but they are written and ready to be molded into something great.
NEWS:
Sooooo remember that panel I'll be on at Leviosa Con this July? Turns out I'm now speaking at two, and the best surprise of all is that I'll be accompanied on both by my all around awesome Pitch Wars co-mentor and friend Axie Oh! For anyone attending, we'll both be on Diversity in YA Lit and Adults Reading YA trying not to be too weird  🙂
In other news, the Boston Teen Author Festival announced their amazing line up earlier this month, and I'm literally bouncing with excitement at the thought of all the incredible authors attending! As it's the five year anniversary of the festival, you know it's going to be one heck of a party. We're already gearing up for some fun social media happenings this summer that will include a #BTAFbookchallenge on Instagram and a fab five-answer questionnaire on Twitter under the #BTAFive hashtag. Our authors will be participating, so we hope everyone can follow along and join in, too!!
BOOKCON:
So during my stay Chicago, I FINALLY hit my revision milestone (in the creative atmosphere of a brewery lol) just in time for BookCon! I stayed with my absolute favorites Maddy and Erin, and when we weren't on work dates trying to squeeze some writing in, we indulged in allllll the bookish fun at BookCon with our other favorites Kat and Meg!
We had an early start, and quickly realized when we arrived at BookCon that "early" wasn't early enough. Crowds of people were ALREADY lined up well across the whole building just to get into the show floor when we arrived. Luckily, we were able to snag spots in line for Naomi Novik's signing line after so many author slots had already filled up from the overcrowded pandemonium. But even without those sacred wristbands to gain you a signing spot, there were SO many other opportunities to grab books and enjoy more author signings popping up at every publishing house booth all throughout the day.
The rest of BookCon in general was just chaos . . . in a good way! It was a day filled with walking by booths with familiar/highly-anticipated titles displayed like movie poster billboards, bumping into so many cool authors and trying not to freak out in their faces, and getting to attend some really awesome panels. I know I'm totally not alone in this, but my FAVORITE panel by far was the WNDB Presents: Love & Loss in Children's Literature panel which featured Jenny Han, Gene Luen Yang, Francisco X. Stork, Anna-Marie McLemore, Sherman Alexie, and Leigh Bardugo, and was moderated by Dhonielle Clayton! I was seriously just nodding my head the whole time and was so speechless by what each speaker had to say. Their stories and experiences of love and loss were so powerful and different from each other, but all equally added such enormous meaning to the discussion. All of the anecdotes shared were funny, heartbreaking, and truly informed the reader where each author was coming from in terms of reflecting the topics in their own stories and characters. Seriously, it was SUCH a fantastic panel, and I hope to attend more just like it!
Aside from waiting to get into panels, there was a lot of waiting in lines to get books. I'm so glad I wore something comfortable because we were on our feet pretty much the entire day—whether it was rushing to get somewhere, or standing to wait for something. By the end of BookCon, I felt super victorious from all the things we accomplished and all the people we met—but that moment of victory faded when we had to rush out of Chicago to make it to ANOTHER book event!
Yup, right after BookCon, Maddy, Erin, and I went straight to Anderson's Book Shop for Sarah J. Maas's A Court of Mist and Fury signing! And just when you thought we hadn't waited nearly enough that whole day, we were DEAD LAST in line for the signing. But when fun CP shenanigans ensue, time always passes faster, so Maddy, Erin, and I were not complaining. We were just dead tired. Sarah had also just come back from a full day at BookCon, so we all seemed to just bask in the same exhausted glory by the time we reached the signing table.
As this was the first time I met Sarah, I'm so glad I held it in together enough to coherently tell her how her journey to publication had basically kept me writing and motivated throughout college, and how I've progressed in my own writing journey since then. She was SO excited, lovely, and offered me the greatest insights on the agent revision stage and submission process she herself went through so that I could feel prepared. In all honesty, College Freshman Janella would seriously not believe me if I went back in time and told her to anticipate this kind of conversation with one of the authors whose writing journey constantly reminded her that dreams of writing and publication are never impossible if you have the passion and the drive.
So altogether, a PACKED day of bookish fun. Even though I'm back home and have forced myself not to travel anywhere far again in the near future aside from Leviosa Con, there are a few faces I'm going to miss . . .
JUST KIDDING, though I do miss Maddy's cat begging for head scratches and attention. No, this is definitely what I'm going to miss the most . . .
Okayyyy, maybe I WILL actually miss these things. The wine, and the blessed taproom that strangely became one of the best places to write in. But no, I guess of all things, I'm going to (and already do) miss hanging with these crazies:
So now after all the fun, it's BACK. TO. WORK. FOR REALS, THIS TIME. Hold me accountable, Internet friends. I'm diving into the revisions cave (a.k.a. the Point of No Return) where I hope to make sense of what I've written, and continue to gloriously chip away at the story that's more or less consumed my life. Good luck to everyone else who's braving writing and revising land along with me!  ❤